About Us
The AFRESH Team
Our goal at AFRESH is to act as a catalyst in assisting individuals and groups achieve positive and fulfilling results in both their personal and professional lives. We assist in accelerating the process, so that results are achieved faster than working alone.
To deliver on such an ambitious goal, we have a diverse team of multi-disciplined experts at our disposal. We have spent considerable time selecting best in class from a variety of fields to work with our clients.
Members of our team come not only from senior management backgrounds in the corporate world, but also from a range of complementary disciplines.
Depending on our client requirements, we draft in experts from our nation-wide team. The core AFRESH Team is spearheaded by Deirdre Cronnelly.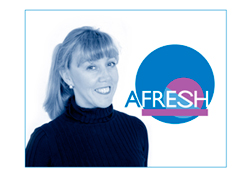 DEIRDRE CRONNELLY
BA, MA, Life and Business Coach, (LBCAI) Health and Fitness Professional and Personal Trainer (NQEHS), Nutritional Therapist (ITEC)
Deirdre has extensive experience working with individuals and groups to achieve challenging goals in a variety of international cultures. She has held senior roles in the mobile telecommunications environment for over fifteen years motivating teams to perform to their optimum under high pressure. In recent years, her ability to inspire and motivate people and her passionate interest in health and nutrition prompted her to change career direction. She decided to return to study and qualify as a Life and Business Coach (LBCAI), a Personal Trainer, an Exercise and Health Professional (NQEHS) and a Nutritional Therapist (ITEC). Her aim in life is to assist individuals and organisations make positive changes and choices to benefit both themselves and those around them. As such, she subsequently set up AFRESH as it is today. She works closely with clients to understand and meet their needs and provide a solution with her team of multi-disciplined experts consisting of:
Irishjobs.ie
HR consultants
Financial advisors
Professional media experts
Life and Business Coaches
Personal Trainers
Nutritional Therapists
Scientists
Massage Therapists
General Practitioners
Karen McManus - The Chartered Occupational Psychologist
Karen is a Chartered Occupational Psychologist with some eighteen years experience operating as a consultant, business coach and company director. She specialises in the areas of talent management and leadership development and has comprehensive experience across numerous industry sectors.

Currently based in Dublin, Karen has held a variety of senior management roles in the UK, Ireland and Australia. In addition to senior consulting roles, she was Commercial Director in Australia, Director and Interim Managing Director in Ireland of professional services firm SHL Group. She now work as a consultant, independent Occupational Psychologist and assists AFRESH clients in this capacity.
Qualifications: BA MSc CPsychol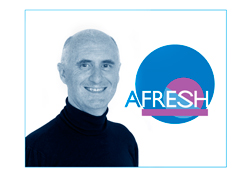 Canice Kennedy- The Sports Psychologist
Canice has a business background in both private & public sectors and holds the Graduateship of the Marketing Institute of Ireland. In recent years he returned to college and obtained a Degree in Sports Coaching and a Masters in Sport Psychology. He is a full time Sport Psychologist based in Cork city and has worked with players, athletes & teams from a wide range of sports. Canice lectures in Sport Psychology at UCC and at Douglas Community School. In addition to the mental preparation for sport, Canice has experience in the work - life balance environment . Over the last few years he has assisted AFRESH deliver our training programmes which help clients mentally deal with the challenges they face in both their professional and personal life.

Qualifications: Masters Degree in Sport Psychology. Degree in Applied Sports CoachingU.E.F.A "A" Soccer Coaching Licence. N.C.T.C Level 2 Tutor Qualification
Danny Keane - The Massage and Physical Therapist
After several years spent in the corporate financial sector, Danny used massage to help manage his stress levels and increase his productivity. In fact, he was so impressed with the effects of massage that he developed a keen interest in how it worked. This resulted in him returning to college where he studied Massage Therapy, Anatomy and Physiology, Indian Head Massage, Sports Massage and Neuromuscular Physical Therapy. Such was his conviction in the benefits of this therapy, that he left the corporate sector and set up his own practise. Through his Head, Neck and Shoulder massages he assists AFRESH clients de-stress and become more productive.
Qualifications: ITEC Diploma Indian Head Massage ITEC Diploma Sports Massage Certified Onsite Corporate Massage Therapist: Member of Association of Registered Complementary Health Therapists of Ireland (ARCHTI): Member of Irish Massage Therapists Association (IMTA)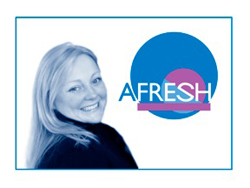 Joanne - The Operations Manager
Like the rest of the team, Joanne's background is in the corporate world where she managed hotels and ran an event management company. Over the years, Joanne developed an interest in how companies operate not just from a day to day practical perspective but also from a financial perspective. To support this interest, she returned to college and retrained in accounting and book-keeping. She now assists AFRESH manage their day to operations across the company.

Qualifications: BSC Management HDip Hotel Management HDip Acc Systems